PRODUCTS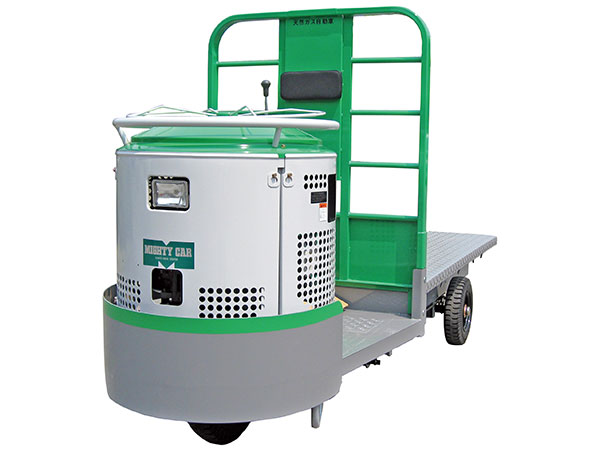 MIGHTY CAR V-3 CNG STD-S-1
A natural gas vehicle (NGV) developed as a result of our desire to achieve a perfect balance of low emissions and high safety standards. The result is a vehicle that is kind to the environment, with significantly lower emissions than its gasoline-powered counterparts.
A combined total of over 850 of the the V-3 CNG STD-S-1 vehicles can be found at the Sapporo and Sendai Central Wholesale Markets alone.
Bed size:1100 x 1950
Purpose:Fruits and vegetables
FEATURES
Gas Cylinder

One and two-cylinder versions available, offering 26 litres per cylinder.

Catalytic Muffler

Allows the vehicle to produce less pollution by reducing the harmful emissions contained in exhaust gases.

Rubber Marine Bed

A ruber-coated truck bed allows for the hygenic transfer of marine products.
SPECIFICATIONS
Total Length

(mm)
3,280

Total Width

(mm)
1,100

Total Height

(mm)
1,800

Bed Length

(mm)
1,950

Bed Width

(mm)
1,100

Bed Height

(mm)
550

Vehicle Weight

(Kg)
740

Maximum Payload

(Kg)

1,000
(500 when on public roads)

Top Speed

(Km/h)
15

Maximum Gradability

10°(with 1000kg payload)

Minimum Turning Radius (mm)

2,430(Outermost)
Engine

Type

Air-cooled 4-cycle

single-cylinder overhead valve system

Total Displacement (L)

0.389

Maximum Kw Output (PS)/rpm

6.6(9)/3600

Tires

Front

5.00-8×1

Rear

4.00-8×2

CND Gas Cyliner Capacity (L)

26L×1
RECOMMENDED/RELATED PRODUCTS